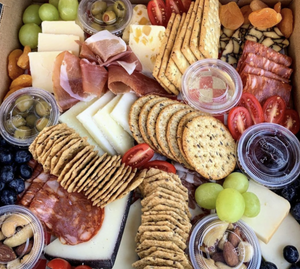 Our Custom Party Charcuterie Boards are great groups of 6 people or more!
All Custom Charcuterie Boards are made to order and will be prepared same day
(unless ordered after 3pm)
Please allow up to 1 hour to build your custom board. We will send a ready for pickup email once your order is ready. 
CUSTOM NOTES CAN BE ADDED AT CHECKOUT 
If you need to pre-order a custom board for a future date,
give us a call 905 562 1324 ext 100!